---
The International Consortium of Critical Theory Programs directory connects programs, centers, and projects in the field of critical theory throughout the world, and includes more than 75 archives located in multiple world regions. To browse the ICCTP Directory, click to view the listings or choose a search filter. 
---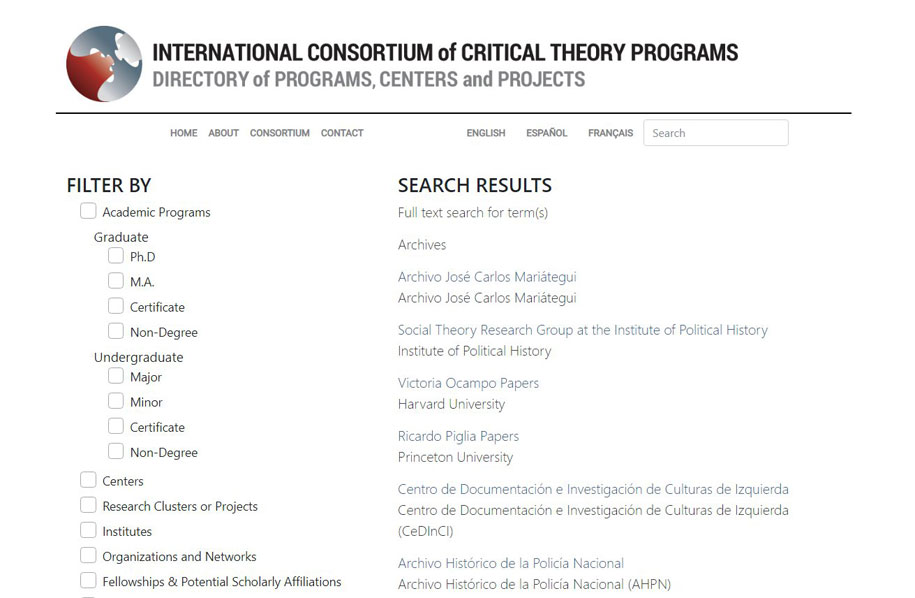 SUBMIT AN ITEM TO THE DIRECTORY
The ICCTP seeks to expand its directory of critical theory archives. Archives listed in the directory are accepted as members of the Consortium through an application procedure. If you would like to refer an archive to the directory, please complete this form.